Proposal from Japanese
May 29, 2021: Saturday edition. Dear Sir,
Now, the "human rights awareness" of the Democratic Party Biden administration is crazy!
Democratic Speaker of the House Pelosi has accused China of cracking down on human rights
and called for a "diplomatic boycott" to not send heads of state to the Beijing Winter Olympics in February next year.
I have continued to "sue" for "human rights violations" in Japan's "judicial system."
However, the Biden administration "is only concerned about their own profits
and is pretending not to look at the abuse of power of the Japanese government"!
If the "Beijing Winter Olympics" is to be "Diplomatic Boycott" due to human rights issues in China,
the "Tokyo Olympics" should also be called to "Diplomatic Boycott" due to human rights issues
of the Japanese government!
I continue to raise human rights issues in Japan's "immigration system" and "judicial system."
A Sri Lankan woman who came to Japan on a student visa was damaged by DV (domestic violence)
from a Sri Lankan man living with her.
So she asked the police for help. She wasn't protected!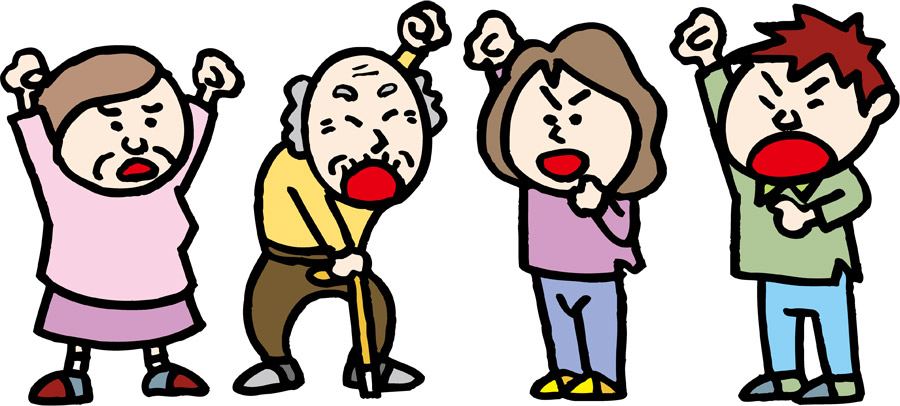 Why is it so? She had dropped out of the language school because she couldn't afford her tuition.
Police handed her over to her "immigration bureau" because she was "illegal stay".
Detained in an immigration facility, she became ill. But she also did not receive proper treatment.
This caused her to die in her immigration office. Finally, the Japanese mass media is making noise!
Two of her sisters came to Japan. "They" said.
"Japan is a developed country, and I wonder why this happens even though it has a stable (social) system."
"They" are asking them to disclose the footage of the Nagoya Regional Immigration Surveillance Camera
that shot their "sister."
There have been 13 deaths at immigration facilities since 2007!
There is also criticism that "the detainee" is "treated as a thing".
Governments of each country! Condemn Japan's "villainous human rights violations" at the United Nations!
Japan and China are "former, Confucian nations" and "cognate"!
Both China and Japan are "discriminatory societies." Until a little before.
In Japan, there was an identification system called "non-human".
Everyone, please turn Japan into a "human rights nation"!

Part 1. The US House of Representatives chairman said that the Beijing Olympics should be a "diplomatic boycott."
She complained, "Let's boycott diplomacy. Silence is unacceptable."
She, however, indicated that she would tolerate the participation of national teams.
On the other hand, Mr. Pelosi also severely criticized the sponsor company of the Beijing Winter Olympics,
saying, "Companies are only concerned about their profits and are pretending not to look at China's abuse of power."
https://www.asahi.com/articles/ASP5M3QY3P5MUHBI00H.html
She lost 20 kilograms and was killed by hematemesis.
The "darkness of immigration" of the death of a woman is too deep.
https://news.yahoo.co.jp/byline/shivarei/20210317-00227820/
Sri Lankan woman died. There is a discrepancy between the immigration report
and the contents of the hospital chart.
https://mainichi.jp/articles/20210512/k00/00m/040/217000c
The bereaved family of a dead Sri Lankan woman "The Immigration Bureau did not answer anything"
https://mainichi.jp/articles/20210512/k00/00m/040/249000c
List of 13 immigration death cases since 2007!
"In an airplane being deported" in 2010: A Ghanaian man
who "died" after being treated as "gag" with a "towel" on his "mouth".
This case is not included in the previous 13 death cases because it is outside the facility.
https://www.bengo4.com/c_16/n_7782/
I will write tomorrow as well.

Part 2 Please support the victims of human rights violations by the Government of Japan.
A person who "provides" a "false employment contract document" to a foreigner
who has performed "out-of-qualification activities" under the Immigration Control Act is "not guilty".
It is proved by the Japanese Diet.
Since the above acts could not be punished in the past,
we have made it possible to punish them by "Revision of the Immigration Control and Refuge".
The 2017 Immigration Control Act has been revised.
Therefore, those who have been punished in the past are "innocent."
However, the Japanese government has not restored the honor and compensation of the victims.
Japan's "ruling and opposition parties" continue to hide and ignore this fact.
The prosperity of the free world is "realized"
by freedom and democracy and "respect for human rights" by being "controlled under the law".
I am seriously seeking "government under the law" of Japan.
There are many victims in the world due to "illegal punishment" of "violation of immigration law".
For more information, see Saturday and "Send on weekdays" emails.
There are also many American victims.
There are also many Chinese victims.
There are also many Filipino victims.
Japanese.
https://blog.goo.ne.jp/nipponnoasa/e/d28c05d97af7a48394921a2dc1ae8f98
English.
https://blog.goo.ne.jp/nipponnoasa/e/ac718e4f2aab09297bdab896a94bd194
See the indictment below. (Japanese)
https://blog.goo.ne.jp/nipponnoasa/e/c9639cd8d9ab6f7d734bdbb61511a31e
See below for the indictment. (English translation)
http://www.miraico.jp/ICC-crime/2Related%20Documents/%EF%BC%91Indictment.pdf
Documents to be submitted to the ICC.
http://www.miraico.jp/ICC-crime/
Part 3 Construction of a special zone.
See below.
Japanese.
https://blog.goo.ne.jp/nipponnoasa/e/3cb78234acbfe6c3e904040ec8528548
English language.
https://blog.goo.ne.jp/nipponnoasa/e/05c3e53b8ee26f4caf202ae3ce7c2af0
If you have any questions, please ask by email.
Best regards Yasuhiro Nagano
Yasuhiro Nagano
PS:
In order to coexist with the "new corona" and carry out "life and health"
and "economic activities" without feeling "stress",
it is necessary to develop a "CT device that senses corona".
This is a device that can easily and instantly judge "negative corona" like a "thermal camera".
You can test at the entrance of a "specific facility"
and "negative people" can "act normally" without a "corona mask"!
Everyone, please agree. It should be jointly developed
in developed countries as soon as possible and provided to developing countries as well.

Yasuhiro Nagano

enzai_mirai@yahoo.co.j