2021-06-11: Dear Sir
The Nissan Ghosn case is intentional "arrest and imprisonment"!
It will be revealed in the Japanese court.
The trial of "former CEO Greg Kelly" defendant (64),
who was charged with accomplices for "financial instruments and exchange law violations,"
was held at the Tokyo District Court on May 22.
"Tanaka wataru" (Professor of the University of Tokyo), a "witness" on the defense side,
"appeared" and testified. That is, the "non-disclosure" of "unpaid compensation" claimed
by the prosecution is not a "false statement" imposed by "criminal punishment."
It is "not stated", which is the "target" of "administrative disposition".
One lawyer who is familiar with corporate-related "legal affairs" is "Professor Tanaka"
who is "Hope in Hope" among "Commercial Law scholars".
Not to mention "Judge Shimotsu," "Ministry of Justice executives" point out
that "Professor Tanaka's" testimony "cannot be ignored."
Former President Ghosn's detention is a deliberate "detention",
a working group of the UN Human Rights Council!
Michael Taylor, a former member of the US Army Special Forces "Green Beret",
and his son Peter were handed over to the Tokyo District Prosecutor's Office
on the early morning of March 2. Michael Taylor said he was betrayed by the United States.
The Biden administration did not protect the human rights of Americans!
The worst president in US history!
Japan only "concludes" an extradition treaty with the United States and South Korea!
The death penalty in Japan is not the only issue!
Even China, a "capital punishment powerhouse," has signed with more than 50 countries!
The Japanese judicial system is such a serious problem!
Everything is prewar authoritarianism. They deliberately commit "any act" to a crime.
Eight judges will be examined in the 2021 "National Examination of Judges of the Supreme Court".
We should vote for these eight judges with an "X"!
If you vote anonymously, the Japanese judicial system will not change!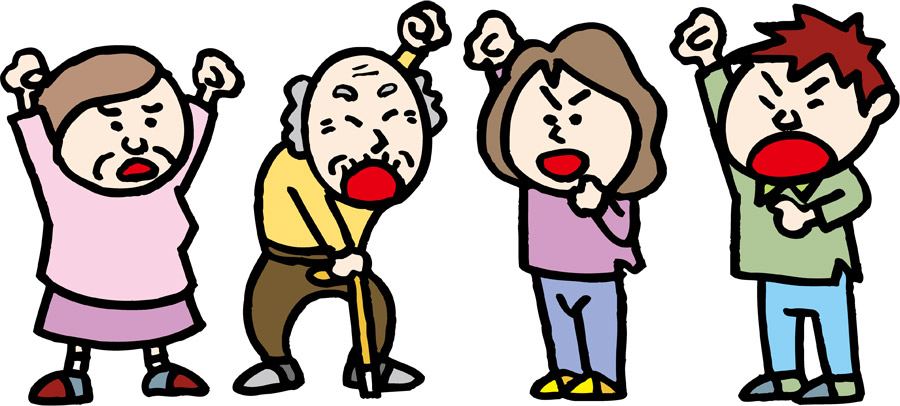 Part 1 Professor of the University of Tokyo testifies that it is not a "statement" of "falsehood"!
Nissan Ghosn defendant case!
https://www.asahi.com/articles/ASP4Q6DZ4P4QUTIL02F.html
The prosecution's indictment is
that Mr. Ghosn's remuneration from 2010 to 2017 was 17 billion yen in total,
but the actual statement was only 7.9 billion yen in total, so it was a "false statement".
In response, Kelly consistently denied in a trial that "there was no fact
that he had colluded with Ghosn to hide his unpaid compensation."
It is not "false statement" but "not stated".
Professor Tanaka's "focus" on expressing his "opinion" was the "wording"
that Nissan wrote in a report that the "reward" for "payment completed" was.
This disclosure method has been used by many listed companies,
not limited to Nissan, since before 2010,
when the Cabinet Office Ordinance required the disclosure of individual remuneration
for officers with remuneration of 100 million yen or more.
Even after the Cabinet Office Ordinance came into effect, it was disclosed in the same format.
https://toyokeizai.net/articles/-/430516
2021 Supreme Court Judge's "National" "Examination": As of May 21, 2021,
after the previous National Examination, the "Supreme Court Judge" was "appointed".
Yuko Miyazaki, Takuya Miyama, Mamoru Miura, Koichi Kusano, Katsuya Uga,
Michiharu Hayashi, Kazumi Okamura, Yasumasa Nagamine.
(In order of inauguration. If inaugurated on the same day, in order of age),
these judges will be subject to examination.
https://ja.wikipedia.org/wiki/2021%E5%B9%B4%E6%9C%80%E9%AB%98%E8%A3%81%E5%88%A4%E6%89%80%E8%A3%81%E5%88%A4%E5%AE%98%E5%9B%BD%E6%B0%91%E5%AF%A9%E6%9F%BB
I will write tomorrow, too.
The amendment of the Immigration Control Act in January 2017 states
that "I am not guilty" as the reason for the amendment.
Reason: Amend from "cannot be punished" to "can be punished".
It is a false charge. Thank you to everyone in the international community.
However, the Japanese government has not yet apologized. See below for the indictment. (Japanese)
https://blog.goo.ne.jp/nipponnoasa/e/c9639cd8d9ab6f7d734bdbb61511a31e
See below for the indictment. (English translation)
http://www.miraico.jp/ICC-crime/2Related%20Documents/%EF%BC%91Indictment.pdf
Part 2 Please see the following for the "false charges" of "crimes of support
for immigration law violations" in 2010
Japanese.
https://blog.goo.ne.jp/nipponnoasa/e/d28c05d97af7a48394921a2dc1ae8f98
English language.
https://blog.goo.ne.jp/nipponnoasa/e/ac718e4f2aab09297bdab896a94bd194
Best regards.
Yasuhiro Nagano

PS:
Economic activity should be "returned" to normal even under the "new corona"!
Will I continue to receive the corona vaccine two or three times a year? Crazy!
We should develop a "tester" that instantly "finds" a "positive" like thermography.
In certain places tested, negatives can return to "normal life without a mask"!
Please see the previous report for details.
Submitted additional material to the United Nations Human Rights Council (ohchr).
http://www.miraico.jp/ohchr/

Yasuhiro Nagano

"China, Japan, South Korea, America" are "non-human rights allies"! crazy!
"Michael Taylor," arrested by the Japanese government, said he was "abandoned" by the United States!
"Michael Taylor" is the "American hero"
who rescued the innocent "Carlos Ghosn" from Japan! Americans should "rescue" "Michael Taylor"!
In order to "rescue" "Mr. Michael Taylor", we should carry out a "boycotts of Japanese products"!
And in order to regain the human rights of the victims of the "immigration law case",
we should carry out a "boycotts of Japanese products" around the world!

For uncertainties, please contact us!
enzai_mirai@yahoo.co.jp

★障がい者がつくったお弁当を買ってあげてください!
お電話してあげてください。紹介してください。
http://tomonisango.blog.jp/archives/cat_306084.html
★「他人の不幸は蜜の味」「愛は世界の民を救う」 詳しくは、
http://oyazimirai.hatenadiary.jp/