Proposal from Japanese

June 12, 2021: Saturday edition. Dear Sir,
I think "ExxonMobil" should change from an "oil and gas" company to a "liquefied hydrogen gas" company!
Currently, the most popular hydrogen production method in the world is the "steam reforming method"
because it can be produced on a large scale and at low cost.
There is also CO2 treatment, but "liquefied hydrogen" should be manufactured
and sold to "hydrogen fuel cell vehicles" and power plants.
If you use a "tank truck" instead of oil to transport it to a "hydrogen station",
the distribution system is the same as for oil, so the jobs of existing workers will not be lost.
There are only harsh voices about oil companies that continue to sell "fossil fuels."
When an "oil company" goes bankrupt, many unemployed people occur.
It should be converted to a manufacturing and sales company of "liquefied hydrogen".
ExxonMobil, a major US oil company,
has announced that it will invest $ 3 billion in technology to reduce greenhouse gas emissions
by the end of 2025. To respond to criticisms received from activists (speaking investors) on the environmental side.
However, there are few new points in the contents of the latest plan.
A court in The Hague, the Netherlands, said May 26: Royal Dutch Shell,
a major British and Dutch oil company,
said the current greenhouse gas reduction target was not sufficient and ordered a 45% reduction
by 2030 compared to 2019.
Was handed down. Legal experts and environmental groups have rated it as a groundbreaking decision.
Shell said he was "disappointed" in the decision and expressed his intention to appeal. Should be accepted!
"Energy companies" including "Shell Oil" should read the "air" of the international community!
If you stick to "fossil fuels", the company cannot survive!
Energy companies, including Shell, are under increasing pressure from investors,
activists and governments to reduce their investment in fossil fuels and accelerate the shift to renewables.
Until you can produce hydrogen from water at low cost, you should produce hydrogen from fossil fuels!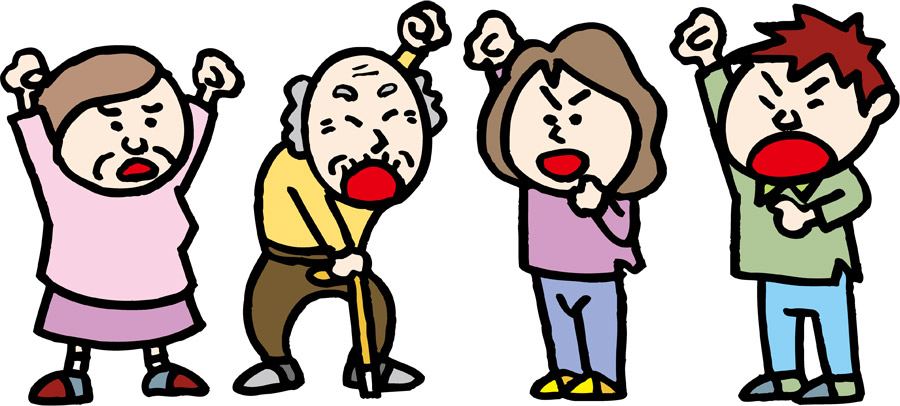 Part 1. Exxon Invests $ 3 Billion in CO2 Emission Reduction Technology-Lack of Novelty
Exxon said it wasn't quick enough to respond to climate change
and that its performance over the last five years was weaker than its peers.
There is strong pressure from environmentalists and investors.
Speaking investor engine number one officially nominated four Exxon directors last week.
He has announced a stance of pressing for reforms in terms of both environment and business performance.
Original title: Exxon 's New Carbon Capture Effort Looks a Lot Like Its Old One (excerpt)
https://www.bloomberg.co.jp/news/articles/2021-02-02/QNVFB9DWX2PS01
Dutch Court Orders Shell to Accelerate CO2 Emission Reduction
The proceedings were filed in 2019 by seven groups,
including the environmental group Greenpeace and the Dutch branch of Friends of the Earth,
on behalf of more than 17,000 citizens of the country.
This was the first time an environmental activist was forced to change its strategy
by a lawsuit in a major energy company.
It has ordered the total carbon dioxide (CO2) emissions to be reduced by 45% compared to 2019 by 2018,
including the Shell Group, its suppliers and its customers.
https://news.goo.ne.jp/article/reuters/world/reuters-20210527039.html
■ Steam reforming!
It is currently the most popular method in the world as it can be manufactured on a large scale and at low cost.
Regardless of whether natural gas or petroleum fuel is used as the raw material,
gas containing hydrogen and carbon monoxide is generated by reacting with steam at high temperatures,
which is called "steam reforming".
Once reformed, it is separated from other substances in a process called PSA
(Pressure Fluctuation Adsorption Separation Method), and only hydrogen is extracted.
However, although this method is certainly efficient,
it has the disadvantages that it is necessary to constantly send heat
from the outside in order to continue the reaction, and that it takes some time for the reaction to start.
http://www.jari.or.jp/Portals/0/jhfc/column/story/09/index.html
I will write tomorrow as well.
Part 2 Please support the victims of human rights violations by the Japanese government.
A person who "provides" a "false employment contract document" to a foreigner
who has performed "out-of-qualification activities" under the Immigration Control Act is "not guilty".
It is proved by the Japanese Diet.
Since the above acts could not be punished in the past,
we have made it possible to punish them by "Revision of the Immigration Control and Refuge".
The 2017 Immigration Control Act has been revised.
Therefore, those who have been punished in the past are "innocent."
However, the Japanese government has not restored the honor and compensation of the victims.
Japan's "ruling and opposition parties" continue to hide and ignore this fact.
The prosperity of the free world is "realized" by freedom and democracy and "respect
for human rights" by being "controlled under the law".
I am seriously seeking "government under the law" of Japan.
There are many victims in the world due to "illegal punishment" of "violation of immigration law".
For more information, see Saturday and "Send on weekdays" emails.
There are also many American victims.
There are also many Chinese victims.
There are also many Filipino victims.
Japanese.
https://blog.goo.ne.jp/nipponnoasa/e/d28c05d97af7a48394921a2dc1ae8f98
English language.
https://blog.goo.ne.jp/nipponnoasa/e/ac718e4f2aab09297bdab896a94bd194
See the indictment below. (Japanese)
https://blog.goo.ne.jp/nipponnoasa/e/c9639cd8d9ab6f7d734bdbb61511a31e
See below for the indictment. (English translation)
http://www.miraico.jp/ICC-crime/2Related%20Documents/%EF%BC%91Indictment.pdf
Documents to be submitted to the ICC.
http://www.miraico.jp/ICC-crime/
Part 3 Construction of a special zone.
See below.
Japanese.
https://blog.goo.ne.jp/nipponnoasa/e/3cb78234acbfe6c3e904040ec8528548
English language.
https://blog.goo.ne.jp/nipponnoasa/e/05c3e53b8ee26f4caf202ae3ce7c2af0
If you have any questions, please ask by email.
Best regards Yasuhiro Nagano
PS:
In order to coexist with the "new corona" and carry out "life and health"
and "economic activities" without feeling "stress",
it is necessary to develop a "CT device that senses corona".
This is a device that can easily and instantly judge "negative corona" like a "thermal camera".
You can test at the entrance of a "specific facility"
and "negative people" can "act normally" without a "corona mask"!
Everyone, please agree. It should be jointly developed
in developed countries as soon as possible and provided to developing countries as well.

Yasuhiro Nagano

enzai_mirai@yahoo.co.j