Yasuhiro Nagano Opinion

June 13, 2021: Sunday edition. Dear Sir,
Look at this video! What do you feel? A boy who swims hard in the sea.
If you look closely, you can see that several PET bottles are wrapped around his body.
The boy is trying to illegally enter the country from neighboring Morocco.
https://www.youtube.com/watch?v=jZdNfhxbwug
The boy's sad expression is odd. He has swam desperately,
but despair that guards are already waiting on the beach.
It is the right choice for a nation, but politics is to create a society
where boys do not have to behave in this way.
I want you to have a world where everyone can laugh!
Near the Mexican border, people continue to camp and wait for applications.
ABC Reporter: Behind the fence, 700 people live in "tarpaulin" tents.
https://www.youtube.com/watch?v=Pg7uMuw-pHw
I continue to propose "special zones" on the Mexican border to accept refugees
and poor people from Latin America and Africa as "provisional migrants.
" The United States has "undeveloped land"
that accepts refugees and poor people from all over the world. Accepting refugees
and the poor promises America's prosperity!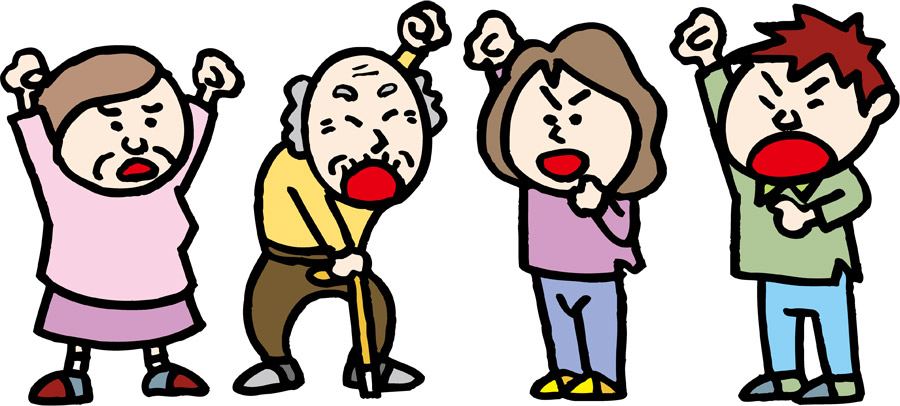 Democratic Speaker of the House Nancy Pelosi is too unaware of Japan's awareness of human rights!
During the Abe administration, the Minister of Health, Labor and Welfare said,
"Women are the machines that give birth," and it became a problem.
Japan is the same as China. Brainwashing education for the people by the Japanese state is working well,
and the Japanese government does not want the happiness of the people.
This is the voice of some Japanese people!
I think Japan should accept such "poor people".
If you accept Rohingya, it's good! For senior citizens' pensions and medical expenses.
To solve the shortage with people! ,
But Japan will not accept it! But I think it can be done in America!

Part 1 Immigrants flood the Spanish territory, a boy crossing the border with a PET bottle (May 20, 2021)
The boy is trying to illegally enter the country from neighboring Morocco.
The boy, who swam to the point where he could reach his feet,
took off his plastic bottle and then suddenly started running,
climbing the wall and trying to escape, but was caught by military personnel.
From the 17th to the 18th, about 8,000 migrants, including 1,500 minors from Morocco,
entered Ceuta illegally all at once. Of these, 2,700 have already been repatriated to Morocco.
It has been pointed out that Morocco is loosening border security due to diplomatic friction
with Spain in the background of the rapid increase in immigrants.
https://www.youtube.com/watch?v=jZdNfhxbwug
The Biden administration's immigration policy has changed significantly from the former Trump administration.
Near the southern border, there are many people who want to enter the country.
https://www.youtube.com/watch?v=Pg7uMuw-pHw
"Women are machines that give birth to children" The consciousness of the controlling side
that can be seen through the remarks!
https://sophisociety.com/2019/03/02/%e3%80%8c%e5%a5%b3%e6%80%a7%e3%81%af%e5%ad%90%e3%81%a9%e3%82%82%e7%94%a3%e3%82%80%e6
I will write tomorrow as well.

Part 2 Please support the victims of human rights violations by the Japanese government.
A person who "provides" a "false employment contract document" to a foreigner
who has performed "out-of-qualification activities" under the Immigration Control Act is "not guilty".
It is proved by the Japanese Diet.
Since the above acts could not be punished in the past,
we have made it possible to punish them by "Revision of the Immigration Control and Refuge".
The 2017 Immigration Control Act has been revised.
Therefore, those who have been punished in the past are "innocent."
However, the Japanese government has not restored the honor and compensation of the victims.
Japan's "ruling and opposition parties" continue to hide and ignore this fact.
The prosperity of the free world is "realized" by freedom and democracy
and "respect for human rights" by being "controlled under the law".
I am seriously seeking "government under the law" of Japan.
There are many victims in the world due to "illegal punishment" of "violation of immigration law".
For more information, see Saturday and "Send on weekdays" emails.
There are also many American victims.
There are also many Chinese victims.
There are also many Filipino victims.
Japanese.
https://blog.goo.ne.jp/nipponnoasa/e/d28c05d97af7a48394921a2dc1ae8f98
English language.
https://blog.goo.ne.jp/nipponnoasa/e/ac718e4f2aab09297bdab896a94bd194
See the indictment below. (Japanese)
https://blog.goo.ne.jp/nipponnoasa/e/c9639cd8d9ab6f7d734bdbb61511a31e
See below for the indictment. (English translation)
http://www.miraico.jp/ICC-crime/2Related%20Documents/%EF%BC%91Indictment.pdf
Documents to be submitted to the ICC.
http://www.miraico.jp/ICC-crime/
Part 3 Construction of a special zone.
See below.
Japanese.
https://blog.goo.ne.jp/nipponnoasa/e/3cb78234acbfe6c3e904040ec8528548
English language.
https://blog.goo.ne.jp/nipponnoasa/e/05c3e53b8ee26f4caf202ae3ce7c2af0
If you have any questions, please ask by email.
Best regards Yasuhiro Nagano
Yasuhiro Nagano
PS:
In order to coexist with the "new corona" and carry out "life and health"
and "economic activities" without feeling "stress",
it is necessary to develop a "CT device that senses corona".
This is a device that can easily and instantly judge "negative corona" like a "thermal camera".
You can test at the entrance of a "specific facility"
and "negative people" can "act normally" without a "corona mask"!
Everyone, please agree. It should be jointly developed
in developed countries as soon as possible and provided to developing countries as well.
Yasuhiro Nagano

enzai_mirai@yahoo.co.jp

Yasuhiro Nagano