Yasuhiro Nagano Opinion

September 05, 2021: Sunday edition. Dear Sir,
Not only Japan but also each country needs a "high temperature gas reactor" 
to surely realize a "decarbonized society"!
Japan's Ministry of Education, Culture, 
Sports, Science and Technology and the Ministry of Economy, 
Trade and Industry have "expectations" 
for the high-temperature gas reactor "HTTR" 
of the Japan Atomic Energy Agency as a next-generation nuclear reactor. 
Using "HTTR", 
we will "start in earnest" to develop technology to produce "hydrogen" for decarbonization energy. 
The two ministries are planning to start construction of a hydrogen production facility 
in the adjacent land around 2025, 
and the two ministries will include a total of about 3 billion yen including design costs 
in the budget request next year for the first time. 
Hydrogen is expected to be used in a wide range of fields for decarbonization, 
such as replacing coal used in steelmaking, in addition to fuel for automobiles.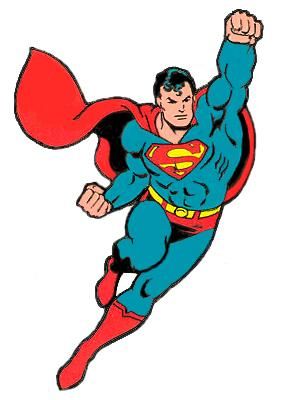 The United States and its allies must not lose to China in "high temperature gas reactors"! 
If we lag behind in "hydrogen production," we cannot beat China. 
China was "critical point" two years behind Japan. 
Surprisingly, in China, 
construction plans for commercial high-temperature gas reactors are steadily progressing 
in six local governments. 
However, the core design and fuel structure are different 
from those of Japan's "exquisite high-temperature gas reactor", 
so the high temperature generated is only 750 degrees. 
However, it cannot be ignored that it has reached the stage before practical use. 
China was willing to catch up with the construction 
of this HTR-PM while Japan's overall nuclear business was "frozen" following the Fukushima accident.
The United States and its allies should collaboratively develop a "high temperature gas reactor" 
with Japan!
Japan Atomic Energy Research Institute's high-temperature gas reactor 
HTTR has been suspended due to a safety review by the Nuclear Regulatory Commission, 
but by cooperating 
with the Polish National Atomic Energy Research Center's high-temperature gas reactor research 
and development, we will further enhance our technological capabilities overseas. 
I plan to increase it.
"High temperature gas reactor" (HTTR) is an excellent one that can produce hydrogen 
at the same time as power generation. 
It is a safe and secure "nuclear power generation" because it does not use water. 
Governments of each country should install "HTTRs" 
in military and police facilities as a proof of security. 
The Japanese government has failed in its nuclear policy. 
Therefore, there is no public trust. Japan is a country of (nuclear robot) "Astro Boy". 
If the United States and its allies collaboratively develop, 
the public will understand safety. everyone! Please jointly develop "HTTR".

Part 1 Currently, the mainstream method 
for producing hydrogen is to use the heat of burning fossil fuels to react methane 
with water at high temperatures. 
Since HTTR can obtain heat of over 900 degrees, 
which is much higher than that of a normal nuclear reactor, 
the mechanism has been conducting research to utilize it for hydrogen production as a heat source 
that does not emit carbon dioxide (CO2) during operation. 
As a result, it was expected that hydrogen could be produced stably. 
This technology was positioned as an important issue 
in the draft of the new "Basic Energy Plan" announced by the government in July.
https://news.goo.ne.jp/article/yomiuri/nation/20210826-567-OYT1T50428.html
China is nearing practical use! 
China has also selected the high-temperature gas reactor as 
one of the "advanced nuclear power generation facilities" 
and is injecting national power into its development. 
Tsinghua University's high-temperature gas research reactor "HTR-10" started operation in 2000.
The high temperature gas commercial reactor plant (electrical output 1.2 million kW) is based 
on the design concept of a small modular reactor. 
Although high-temperature gas reactors are extremely safe, 
they cannot be structurally increased in size, 
but even if they are small, if multiple units are bundled together, 
they can have an electric output comparable to that of a general large-scale nuclear power plant.
In price competition in the international market, 
it seems to have an advantage over Japanese products, 
but the temperature of helium gas 
that carries the heat of the core to the outlet is 200 degrees lower 
than that of Japanese products. 
Therefore, it is difficult to produce hydrogen with Chinese products, 
and high-efficiency gas turbine power generation cannot be performed. 
Although the performance is not as good as that made in Japan, 
the demonstration reactor will soon start operating. 
If the subsequent development of commercial reactors goes smoothly, 
Chinese-made high-temperature gas reactors could dominate the global market.
https://japan-forward.com/japanese/%e6%96%b0%e5%8e%9f%e7%99%ba%e3%83%bb%e9%ab%98%e6%b8%a9%e3%82%ac%e3%82%b9%e7%82%89%e3%80%80%e6%80%a5%e3%81%92%e6%97%a5%e6%9c%ac%e3%80%81%e8%83%8c%e5%be%8c%e3%81%ab%e8%bf%ab%e3%82%8b%e4%b8%ad%e5%9b%bd/
I will write tomorrow as well.

Part 2 Please support the victims of human rights violations by the Government of Japan.
A person who "provides" a "false employment contract document" to a foreigner 
who has performed "out-of-qualification activities" 
under the Immigration Control Act is "not guilty".
It is proved by the Japanese Diet.
Since the above acts could not be punished in the past, 
we have made it possible to punish them by "Revision of the Immigration Control and Refuge".
The 2017 Immigration Control Act has been revised.
Therefore, those who have been punished in the past are "innocent."
However, the Japanese government has not restored the honor and compensation of the victims.
Japan's "ruling and opposition parties" continue to hide and ignore this fact.
The prosperity of the free world is "realized" by freedom and democracy 
and "respect for human rights" by being "controlled under the law".
I am seriously seeking "government under the law" of Japan.
There are many victims in the world due to "illegal punishment" of "violation of immigration law".
For more information, see Saturday and "Send on weekdays" emails.
There are also many American victims.
There are also many Chinese victims.
There are also many Filipino victims.
Twice
Japanese.
https://blog.goo.ne.jp/nipponnoasa/e/d28c05d97af7a48394921a2dc1ae8f98
English.
https://blog.goo.ne.jp/nipponnoasa/e/ac718e4f2aab09297bdab896a94bd194
See the indictment below. (Japanese)
https://blog.goo.ne.jp/nipponnoasa/e/c9639cd8d9ab6f7d734bdbb61511a31e
See below for the indictment. (English translation)
http://www.miraico.jp/ICC-crime/2Related%20Documents/%EF%BC%91Indictment.pdf
Documents to be submitted to the ICC.
http://www.miraico.jp/ICC-crime/
Part 3 Construction of a special zone.
See below.
Japanese.
https://blog.goo.ne.jp/nipponnoasa/e/3cb78234acbfe6c3e904040ec8528548
English.
https://blog.goo.ne.jp/nipponnoasa/e/05c3e53b8ee26f4caf202ae3ce7c2af0
If you have any questions, please ask by email.
Best regards Yasuhiro Nagano
Yasuhiro Nagano

PS:
Economic activity should be "returned to normal" even under the "new corona"!
Will I continue to receive the corona vaccine two or three times a year? Crazy!
"SARS virus" has disappeared by "quarantine and treatment" of infected people.
"PCR test" takes time.
We should develop an "inspection system" that instantly "identifies" the "infected person" like thermography.
In certain places tested, "non-infected persons" can return to "normal life" without masks!
It should be developed jointly by each country within a year. The "nation of freedom and democracy" should be revived!
See daily posts for details. Or contact us!

"China, Japan, South Korea, America" are "non-human rights allies"! crazy!
"Michael Taylor," arrested by the Japanese government, said he was "abandoned" by the United States!
"Michael Taylor" is the "American hero" 
who rescued the innocent "Carlos Ghosn" from Japan! Americans should "rescue" "Michael Taylor"!
In order to "rescue" "Mr. Michael Taylor", we should carry out a "boycotts of Japanese products"!
And in order to regain the human rights of the victims of the "immigration law case", 
we should carry out a "boycotts of Japanese products" around the world!
Yasuhiro Nagano
For uncertainties, please contact us!
enzai_mirai@yahoo.co.jp

nagano@miraico.jp