To British Prime Minister Boris Johnson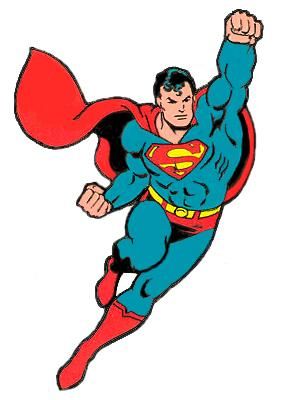 2021-10-13: Dear Sir, This is a continuation of the "special zone" in the United States. 
US workers should give a "strong demonstration" to the US government in search of wage increases.
And we should make the government promise to "double our income" within five years. 
To that end, the government should create "special zones" to accept "immigrants 
and refugees" as "simple workers." US workers 
and "immigrants and refugees" should create a society that "coexists" 
in "separate zones" without "competition". 
Since they "mix" in the same place, they become "competitive relationships". 
The increase in Chinese military spending depends on the survival of the United States.
The current production equipment is an advanced manufacturing equipment using a computer. 
Therefore, it does not require advanced skills. 
Even "immigrants and refugees" can be "skilled workers". 
Germany has grown economically by accepting a large number of "immigrants and refugees". 
Germany was the only winner in the EU. 
However, Chancellor Merkel was abandoned by the workers. 
She competed "both" in Germany. 
Next year is the midterm election. 
Political parties (Republicans, Democrats) who agree 
with my proposal should appeal to the American people for a "special zone" strategy!
It is natural for "US workers" to get angry because "immigrants 
and refugees" compete with "US workers". 
Without "immigrants and refugees," 
the "wage" of "US workers" should rise due to "supply and demand." 
However, if "rise in wages" is added to the price of the product, 
the product price will rise, so it will lose to Chinese products. 
That causes the workers to lose their jobs. Or you have to put up with it at a low wage. 
This is the current situation. 
Therefore, a "special zone" that accepts "immigrants and refugees" 
who are unskilled workers is necessary.
In "special zones", "US workers" and "immigrants and refugees" do not "compete". 
I think most products can beat Chinese products in terms of price. 
US workers develop products and manufacture high value-added materials and parts. 
Naturally, you can secure high wages. That's possible because it's a "US-led" supply chain.
"Products that compete with China" in the "global economy" should be manufactured in "special zones". 
Otherwise, the people of the "US" cannot be wealthy. 
Now companies are moving abroad to survive desperately. 
Workers are unemployed. The only way to escape unemployment is to work at a low wage. 
This is reality.
I have been "claiming" this for years. 
But the "US government" is only thinking about raising stock prices. 
"American citizens" should choose "political parties and presidents" 
who will double their "national income" within five years.

Part 1 In the wake of the ABC problem, the decline 
in the approval rating of US President Joe Biden began to stand out.
President Biden is in trouble mainly due to the "ABC problem" 
of the Afghanistan problem (Afghanistan), 
the southern border problem (Border) where a large number of immigrants are flowing in, 
and the Coronavirus problem which has not yet converged.
But the more serious risk for President Biden is 
that he has lost the trust of his people due to the accumulation of various problems, 
and his ability to manage the administration has begun to be questioned. 
Although President Biden has served as a senator and vice president, 
he has never been the head of a giant organization such as the governor. 
News reports have begun to point out these points.
As mentioned above, President Biden has room to recover his support, 
as there is still a lot of time left until the midterm elections.
https://news.yahoo.co.jp/articles/5e17190eda033bb3ffa560ea5b80d0c88efc7bca
I will write tomorrow, too.
The amendment of the Immigration Control Act in January 2017 states 
that "I am not guilty" as the reason for the amendment.
Reason: Amend from "cannot be punished" to "can be punished".
It is a false charge. However, the Japanese government has not yet apologized. 
See below for the indictment. (Japanese)
https://blog.goo.ne.jp/nipponnoasa/e/c9639cd8d9ab6f7d734bdbb61511a31e
See below for the indictment. (English translation)
http://www.miraico.jp/ICC-crime/2Related%20Documents/%EF%BC%91Indictment.pdf
Part 2 Please see the following for the "false charges" of "crimes of support 
for immigration law violations" in 2010
Japanese.
https://blog.goo.ne.jp/nipponnoasa/e/d28c05d97af7a48394921a2dc1ae8f98
English.
https://blog.goo.ne.jp/nipponnoasa/e/ac718e4f2aab09297bdab896a94bd194
Very truly yours.
Yasuhiro Nagano
PS:
Economic activity should be "returned to normal" even under the "new corona"!
Will I continue to receive the corona vaccine two or three times a year? Crazy!
"SARS virus" has disappeared by "quarantine and treatment" of infected people.
"PCR test" takes time.
We should develop an "inspection system" that instantly "identifies" the "infected person" like thermography.
In certain places tested, "non-infected persons" can return to "normal life" without masks!
It should be developed jointly by each country within a year. The "nation of freedom and democracy" should be revived!
See daily posts for details. Or contact us!

"China, Japan, South Korea, America" are "non-human rights allies"! crazy!
"Michael Taylor," arrested by the Japanese government, said he was "abandoned" by the United States!
"Michael Taylor" is the "American hero" 
who rescued the innocent "Carlos Ghosn" from Japan! Americans should "rescue" "Michael Taylor"!
In order to "rescue" "Mr. Michael Taylor", we should carry out a "boycotts of Japanese products"!
And in order to regain the human rights of the victims of the "immigration law case", 
we should carry out a "boycotts of Japanese products" around the world!
Yasuhiro Nagano
For uncertainties, please contact us!
enzai_mirai@yahoo.co.jp