To President Biden!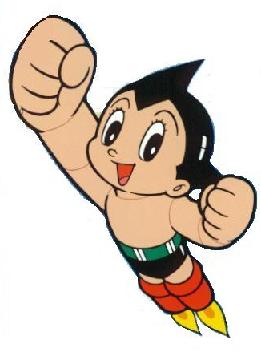 2022-01-13: Dear Sir [The world should be prepared for a nuclear war 
on the "Russia's invasion of Ukraine" problem. 
Russia invades Ukraine when negotiations break down. 
The United States excludes Russia from "SWIFT". 
Russia's economy is tight. Putin undoubtedly chooses nuclear war over the collapse of Russia. ] 
US citizens and citizens of "NATO" member states should take the "Ukraine problem" seriously.
If the United States takes "strong economic measures" against Russia, 
there is no doubt that it will be a "nuclear war." 
A "strong economic measure" would be to "exclude Russia from SWIFT." 
North Korea and Iran have already been removed from SWIFT. 
It's the same as telling Russia to "die". 
Putin chooses "nuclear war" if it is about "dying". 
Russia has "nuclear missiles" for that.
After the merger of Crimean in 2014, 
the Russian economy has already fallen into disrepair due to economic sanctions in Europe, 
the United States and Japan. 
GDP growth from 2014 to 2020 averages only 0.38% per year). 
This will kill the Russian economy, which is "excluded from SWIFT." 
"Riots" will occur in various parts of Russia.
The origin of the "Ukraine invasion problem" dates back to 1990. 
The United States asked the Soviet Union, 
"Do you accept the unification of East and West Germany?" 
Gorbachev put out only one condition. He "does not expand" NATO "to the east of unified Germany." 
The United States promised. But the United States did not keep its promise.
In 1999, Eastern Europe Czech Republic, Hungary and Poland joined NATO. 
In 2004, Slovakia, Romania, Bulgaria and Slovenia joined NATO. 
In addition, the three Baltic states, namely Lithuania, Estonia and Latvia, 
have joined. Albania and Croatia in 2009, Montenegro in 2017 and North Macedonia in 2020 joined.
It is natural that "President Putin" gets angry with this. 
The United States is trying to make Ukraine and Georgia join NATO. 
But Putin is determined to "absolutely prevent" Ukraine from joining NATO, 
west of Russia. Keeping promises is the basis of democracy.
If reconciliation with the United States is possible, 
Russia should realize the "Russia Special Zone" and "North Korea Special Zone" concepts 
that I propose. 
Russia should become a prosperous nation and "look down" on the United States. 
The United States should not lick President Putin. He is not afraid of "nuclear war".

Part 1. Ukrainian and US-Russia claims that tensions are rising Follow parallel lines: 
Two leaders talk over the phone
US President Joe Biden and Russian President Vladimir Putin talked over the phone 
on December 30 over the issue of growing tensions due to the rallying 
of Russian troops near the Ukrainian border. 
The two leaders warned each other of their actions without changing their conventional claims. 
Although they agreed to continue talks next month, 
the Russian side remained strong and the conflict remained unresolved.
Each other's claims followed parallel lines, 
but the rupture was avoided. The two leaders have agreed to continue discussions, 
including holding talks at the US-Russia official level in Geneva on January 9-10.
https://digital.asahi.com/articles/ASPD03C93PD0UHBI005.html?pn=7&unlock=1#continuehere
Quoted from below.
https://news.yahoo.co.jp/articles/8b00f3b9c039cc7eac7e2f885f42c6ac7637c3e2
I will write tomorrow, too.
The amendment of the Immigration Control Act in January 2017 states 
that "I am not guilty" as the reason for the amendment.
Reason: Amend from "cannot be punished" to "can be punished".
It is a false charge. 
However, the Japanese government has not yet apologized. 
See below for the indictment. (Japanese)
https://blog.goo.ne.jp/nipponnoasa/e/c9639cd8d9ab6f7d734bdbb61511a31e
See below for the indictment. (English translation)
http://www.miraico.jp/ICC-crime/2Related%20Documents/%EF%BC%91Indictment.pdf
Part 2 Please see the following for the "false charges" of "crimes 
of support for immigration law violations" in 2010
Japanese.
https://blog.goo.ne.jp/nipponnoasa/e/d28c05d97af7a48394921a2dc1ae8f98
English.
https://blog.goo.ne.jp/nipponnoasa/e/ac718e4f2aab09297bdab896a94bd194

Part 3 Construction of a special zone.
"Special zone of Algeria" by "EU", "Special zone of Mexico border" 
by the United States, "Special zone of Australia" by the new TPP (IPP), 
"Special zone of Okinawa" of Japan .... 
The "special zone" "accepts" refugees and poor people as "provisional migrants." 
They "separate" from "workers in developed countries". 
Developed countries can "manufacture" "cheap" than Chinese products 
by "employing" "provisional immigrants". 
English, Japanese, French, German
https://naganoopinion.blog.jp/
Very truly yours.
Yasuhiro Nagano
PS:
Allies should unite "economy and security"!
The greatest security is to beat Chinese products. To do so, 
"immigrants and refugees" should be accepted as "provisional immigrants" in "special zones". 
"Temporary immigrants" are restricted to living in "special zones". 
"Temporary immigrants" are "low-wage workers" that are cheaper than "Chinese workers".
However, it is "income of grace" for "they" who do not have a job. 
This allows us to bring to market cheaper products than Chinese products. 
"Mainland workers" become "high wages" by working separately from "provisional immigrants". 
The world should trade according to the rules of the market economy. 
We should help "poor, migrants, refugees" and become rich. 
You should build "Algeri's Special Zone", 
"Mexico Border Special Zone" and "Australia's Special Zone".
       https://naganoopinion.blog.jp/
Economic activity should be "returned to normal" even under the "new corona"! 
Will I continue to receive the corona vaccine two or three times a year? Crazy! 
"SARS virus" has disappeared by "quarantine and treatment" of infected people. 
"PCR test" takes time. We should develop an "inspection system" 
that instantly "identifies" the "infected person" like thermography. 
In certain places tested, "non-infected" can return to "normal life" without a mask! 
It should be developed jointly by each country within a year. 
The "nation of freedom and democracy" should be revived! 
See daily posts for details. Or contact us!
Yasuhiro Nagano
If you have any questions, please contact us!
enzai_mirai@yahoo.co