To British Prime Minister Boris Johnson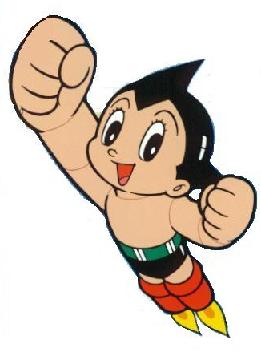 March 19, 2022: Saturday edition. Dear Sir,
The "EU" decision is wise. The EU held an informal summit in Versailles, a suburb of Paris, on March 10 to discuss how to respond to Ukraine's application for membership. Eastern European countries called for early accession negotiations, but the Netherlands and France were reluctant, and the postponement was deepened.
Great "comment". "I don't think we can negotiate accession with a warring country," said French President Emmanuel Macron.
Dutch Prime Minister Mark Rutte said that "EU accession is a long-term process" and expressed a negative position to allow early accession as a special case. Ukraine should talk about divorce with Russia and formally agree on a "divorce".
This is the basis for President Emmanuel Macron's remarks. Ukraine's accession to the EU can be immediate military assistance, as EU member states are required by the Mutual Defense Clause to assist countries that are "victims of armed aggression on their territory." It is also the basis for the creation of the "EU Army".
Ukraine should discuss "divorce" with Russia in both countries. "Ukrainians want to live in Ukraine in Europe," Zelensky told Politico in 2020, and joining the EU has long been a dream for Ukraine. It's an annoying story.
"US / UK" and "EU" have different prescriptions for peace. The EU has so far moved away from accession negotiations with Ukraine so as not to cause "antipathy" to the Russian government. However, Britain's Reuters reports that the obstacles have diminished as EU member states and Western countries have embarked on sanctions on Russia. It is different!
"NATO" and "EU" are separate organizations. The "EU" does not want Europe to be a "battlefield." The Kremlin "rebelled" against the EU and its "hostile behavior" on February 28. He criticized the EU's move to "hold" Ukraine with weapons, making the "region" "dangerous and unstable." EU member states do not provide weapons assistance to Ukraine.
Russia should have a "discussion" with the "EU" to prevent Europe from becoming a battlefield. The "US-UK" should not interfere with the "EU". The battlefield between "US-UK" and Russia should be "US-UK and the mainland of Russia".
"Citizens of the United States and Britain" should "tell" the government. In a "fight" with "Russia," "I'm against making the continental United States or the British mainland a battlefield." However, Ukrainian refugees are accepted for humanitarian reasons.
Part 1. EU Summit to join Ukraine and see off
On February 28, Ukrainian President Zelensky signed an EU membership application and appealed in a video message to allow early access by exception. Former Soviet Union Moldova and Georgia were also applying for EU membership following Ukraine.
https://www.sankei.com/article/20220311-GIROOW6QLJNYTF3I7LHIHZLTT4/
Ukraine's "EU accession", scenarios for realization and its challenges
On February 28, Ukraine's President Zelensky formally signed the application for EU accession after requesting the European Union (EU) to promptly approve Ukraine's accession.
https://news.yahoo.co.jp/articles/a74d78caa7788147a0061bcb99bdb9ff7ac6f4ee
I will write tomorrow, too.
Part 2 See below for the "false charges" of the 2010 "crimes of support for immigration law violations"
The amendment of the Immigration Control Act in January 2017 states that "I am not guilty" as the reason for the amendment.
Reason: Amend from "cannot be punished" to "can be punished".
http://www.visa-daiko.com/topics/5297/
It is a false charge. However, the Japanese government has not yet apologized.
See below for the indictment. (Japanese)
https://blog.goo.ne.jp/nipponnoasa/e/c9639cd8d9ab6f7d734bdbb61511a31e
See below for the indictment. (English translation)
http://www.miraico.jp/ICC-crime/2Related%20Documents/%EF%BC%91Indictment.pdf
Japanese.
https://blog.goo.ne.jp/nipponnoasa/e/f47a69183287f42bf0b6464aedb098cc
English language.
https://blog.goo.ne.jp/nipponnoasa/e/58d63abf2802f3a9535e5c86fd2387a0
Part 3 Construction of special zones.
"Special Zone of Algeria" by "EU", "Special Zone of Mexican Border" by the United States,
"Australia's special zone" by the new TPP (IPP), Japan's "Okinawa's special zone" ....
The "special zone" "accepts" refugees and poor people as "provisional migrants."
They "separate" from "workers in developed countries".
Developed countries can "manufacture" cheaper than Chinese products by "employing" "provisional immigrants."
Making a product that can beat Chinese products will weaken the Chinese army ...
English, Japanese, French, German
https://naganoopinion.blog.jp/

In Part 4 and below, past posts are being organized into the following blogs.
Many department logs are still under construction.
Part 4 Japan's serious human rights violations
https://humanrightsopinion.blog.jp/
Part 5 Development of (COVID-19) Instantaneous Sensor
"PCR test" takes time. We should develop an "inspection system" that instantly "identifies" the "infected person" like thermography.
https://covid-19-sensor.seesaa.net/
Part 6 Taiwan Defense: Okinawa Marines should be relocated to Taiwan
https://taiwan-defense.seesaa.net/
Part 7. One coin union & Yachae NISSAN
https://onecoinunion.seesaa.net/
Part 8 Nagano opinion
CO2-free SDGs o2 international issues, etc.
https://naganoopinion.seesaa.net/

Very truly yours.
Yasuhiro Nagano