To President Biden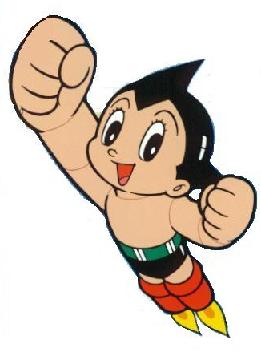 June 12, 2022: Sunday edition. Dear Sir ...
If the United States does not build a "special zone on the Mexican border," Russia should build a "special zone" in Sakhalin Oblast. Russia's biggest weakness is the "population problem". We should accept the "poor" of "Latin America" ​​in the "Special Zone of Sakhalin". The population of Sakhalin Oblast is about 490,000 (2020 statistics), and it is declining year by year. Latin American countries will welcome Russia.
Sakhalin residents are multi-ethnic. In addition to Russians, Ukrainians, Koreans, Belarusians, Tatars, etc. live. It is also home to northern minorities such as Nivkh, Wirta, Nanai and Evinki. I am proposing the construction of a "special zone" in "Russian Far East". Before that, it should be demonstrated in "Special Zones of Sakhalin Oblast".
Russia's Deputy Prime Minister Yury Trutnev said on April 25 that the Kuril Islands, including "Northern Territory of Japan," would "develop industry and tourism as Russia's territory," emphasizing the idea of ​​strengthening effective control. .. He has announced a policy of focusing on the tourism industry, such as the development of cruise ships. I think we should also focus on the "fishery". Russia should become a major exporter of marine products as well as agricultural products.
The Russian Ministry of Foreign Affairs "announced" on March 21st. It was that Japan "coordinated" with "US and Europe" and "invoked" "economic sanctions against Russia." It is "correspondence" to Japan of Russia. Russia "will not continue negotiations on a peace treaty with Japan." Japan's consistent position to resolve territorial disputes and conclude a peace treaty with Russia was rejected. The Kishida administration abandoned the Northern Territories. The Japanese cannot forgive Kishida!
In 2018, Prime Minister Shinzo Abe agreed at a meeting with President Putin to accelerate peace treaty negotiations based on the 1956 Soviet-Japanese Joint Declaration. At this meeting, Prime Minister Abe was under "pressure to cancel the meeting" from "Vice President Biden at the time." It was the Government of Canada that moved Vice President Biden. Ukrainian Canadians have political power in the Canadian government. Ukraine "interfered" with the talks, hating Japan's friendship with Russia.
I am Japanese, but Russia's unilateral refusal to negotiate a Japan-Russia peace treaty means closing the path for improving relations between the two countries after the war. Japanese conservatives are dissatisfied with the "Kishida administration" about participating in economic sanctions on Russia by "following" the United States.
Ukraine's "Zelensky administration" hates Russia extremely. And they "insult" Islam. And they "organize" the "National Guard of Ukraine" (Azov Regiment), which "worships" the "Nazis". Supporting Ukraine has made Japan a "neonazi nation." Russia should break its ties with Japan and accept refugees and poor people from around the world in Russia's special zones. Russia should "save the world" with "abundant food".
Part 1. Why is Sakhalin a "baby boom" now?
https://forbesjapan.com/articles/detail/17780/1/1/1
Consulate General of Japan in Yuzhno-Sakhalinsk
https://www.sakhalin.ru.emb-japan.go.jp/itpr_ja/sakhalin.html
Northern Territories "Development as Russian Territory" Deputy Prime Minister Russia (April 25, 2022)
https://www.youtube.com/watch?v=aVHq81i1w7I
Russia discontinues peace treaty negotiations against Japanese sanctions
https://asia.nikkei.com/Politics/International-relations/Russia-halts-peace-treaty-talks-with-Japan-over-sanctions?n_cid=DSBNNAR
I will write tomorrow, too.
Part 2 See below for the "false charges" of the 2010 "crimes of support for immigration law violations"
The amendment of the Immigration Control Act in January 2017 states that "I am not guilty" as the reason for the amendment.
Reason: Amend from "cannot be punished" to "can be punished".
http://www.visa-daiko.com/topics/5297/
It is a false charge. However, the Japanese government has not yet apologized.
See below for the indictment. (Japanese)
https://blog.goo.ne.jp/nipponnoasa/e/c9639cd8d9ab6f7d734bdbb61511a31e
See below for the indictment. (English translation)
http://www.miraico.jp/ICC-crime/2Related%20Documents/%EF%BC%91Indictment.pdf
Japanese.
https://blog.goo.ne.jp/nipponnoasa/e/f47a69183287f42bf0b6464aedb098cc
English language.
https://blog.goo.ne.jp/nipponnoasa/e/58d63abf2802f3a9535e5c86fd2387a0
Part 3 Construction of special zones.
"Special Zone of Algeria" by "EU", "Special Zone of Mexican Border" by the United States,
"Australia's special zone" by the new TPP (IPP), Japan's "Okinawa's special zone" ....
The "special zone" "accepts" refugees and poor people as "provisional migrants."
They "separate" from "workers in developed countries".
Developed countries can "manufacture" cheaper than Chinese products by "employing" "provisional immigrants."
Making a product that can beat Chinese products will weaken the Chinese army ...
English, Japanese, French, German
https://naganoopinion.blog.jp/

In Part 4 and below, past posts are being organized into the following blogs.
Many department logs are still under construction.
Part 4 Japan's serious human rights violations
https://humanrightsopinion.blog.jp/
Part 5 Development of (COVID-19) Instantaneous Sensor
"PCR test" takes time. We should develop an "inspection system" that instantly "identifies" the "infected person" like thermography.
https://covid-19-sensor.seesaa.net/
Part 6 Taiwan Defense: Okinawa Marines should be relocated to Taiwan
https://taiwan-defense.seesaa.net/
Part 7. One coin union & Yachae NISSAN
https://onecoinunion.seesaa.net/
Part 8 Nagano opinion
CO2-free SDGs o2 international issues, etc.
https://naganoopinion.seesaa.net/

Very truly yours.
Yasuhiro Nagano