To President Biden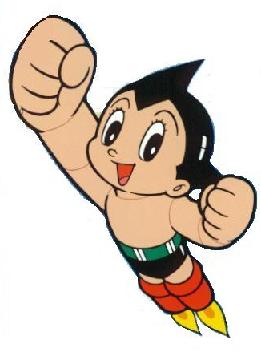 February 4, 2023: Saturday Edition. Dear Sir,
The "holocaust" of the Russian state by "NATO" has begun. First, at the request of Zelensky, a "ground battle" is carried out by a "tank battalion". There is no sage who can stop it.
Ultimately, Zelensky professes to "wipe out" the Russians with "atomic bombs." Zelensky is crazier than Hitler.
"NATO" will clear "Nazi's grudge". During World War II, Germany and Russia experienced the ``German-Soviet war'', which is considered to be the ``worst ground battle'' in human history.
"Germany's choice seems to repeat itself over the horrific and inexorable crimes of 'Nazism'. Jews should hide.
Before the war in Ukraine, there was "genocide" in Ukraine against "Russian Ukrainians". Many deny this.
However, it is true that the Minsk Agreement was concluded through the mediation of Germany and France. The "Holocaust" by the West has been revived.
The Kishida administration in Japan is submissive to the Biden administration. That's why he supports Ukraine.
Opposition parties do not criticize the Kishida administration for "this matter." Among Japanese politicians, the only people who criticize the Japanese government's response are "Muneo Suzuki, member of the House of Councilors of the Japan Innovation Party" and "Former Prime Minister Mori".
Suzuki: From the point of view of Japan's national interests, which is more important, Russia or Ukraine?
Suzuki says Japan shouldn't blame Russia because of the Northern Territories issue, fisheries negotiations, raw materials for fertilizers, and a stable supply of energy.
Former Prime Minister Mori: "Is it okay to put so much effort into Ukraine? It's not a matter of who wins and who loses.
Former Prime Minister Mori: It is almost unthinkable that Russia will lose. Mori says that if that happens, something even worse will happen.
Suzuki: Zelensky cannot fight Russia with "Ukraine alone"! Zelensky, who makes strong statements, is an "abnormality."
He does not say, but Ukraine is a notorious bribery state. I think there is something about Zelensky that attracts the "NATO countries".
It is true that the Ukraine war was induced by Zelensky and Biden. "They" ignore the Minsk Accords.
On September 20, Biden held a large-scale military exercise with multinational forces from 15 countries, including Ukraine. On October 23rd, Biden "deployed" 180 anti-tank missile systems (Shavelins) to Ukraine.
In response, Russian President Vladimir Putin gathered about 100,000 Russian troops near the border with Ukraine from the end of October to the beginning of November and moved to position themselves around Ukraine.
On December 7th, Biden pushed for a meeting with Putin. After the meeting, he said he was "not considering" sending US troops into Ukraine to prevent a "military aggression" from Russia.
At this stage, many expected the Ukrainian war to begin today. The sage's prediction was spot on. The scary thing is that many people expect this war to be 'ww3' with 'nuclear weapons'.
Russia should stop fighting wars on the ground. Many Russian and Ukrainian soldiers are killed in the ground fighting. Putin should not kill soldiers.
If a "nuclear bomb" like "Hiroshima and Nagasaki" assumed by the US military is used, a large number of civilians will die in action. Putin should win a war that kills no one.
Russia should not use "nuclear bombs" like the United States. Russia should end the war with an "EPM attack".
"EPM" is a "nuclear weapon", but "EPM" doesn't kill a single person. It doesn't even destroy buildings. No country has ever used "EPM".
Russia was worried that the damage of "EMP" would extend beyond Ukraine.
However, with the decision of the "NATO countries" to provide Ukraine with tanks, Russia now has a "just cause" to conduct "EPM attacks" in Europe, including Ukraine.
Russia should notify the international community before launching an "EPM attack". to give people time to flee Europe.
I think that the damage of "EPM attack" is spread all over Europe. Cars and planes cannot be used. So we can't even buy food.
Europeans should prepare to flee to Africa, South America, etc. The people of each country should calmly leave Europe as refugees.
Countries such as Africa and South America should accept Western refugees. Westerners would never have imagined that they would become refugees.
I think the US will counterattack Russia with conventional nuclear missiles. However, if Russia launches an "EPM" attack at high altitude, there is no guarantee that the "nuclear missile" will be successfully launched.
If we can't launch an "interceptor missile," then the US is gone. This is the only way to actually try it!
"Western countries and Japan" should stop "dangerous bets". Western officials should give up "tank battles" and talk with Russia to "end the war".
"NATO" has no reason to go to war with Russia. Why are you making a "dangerous bet" in support of Zelensky?
"WW3" is a war between "Europe, America and Japan" and "Russia". China and India will not participate in WW3.
After "ww3", "China and India" and "Asia, Africa and South America" will rule the earth. The earth will not perish.
If you don't want people from "developed countries" to become "refugees" and go to "countries in Asia, Africa, and South America," you should shout "anti-war."
"WW3" makes "Europe" and "North America" the battlefield. Citizens in Europe and the United States should now shout "anti-war". The countdown has already started.

Part One. Giving US and German tanks to Ukraine could change ground warfare... high firepower and easy ammunition supply
https://www.yomiuri.co.jp/world/20230126-OYT1T50026/
Russia 'extremely dangerous' to supply tanks to U.S. and Germany
https://www.jiji.com/jc/article?k=2023012600281&g=int
Original commentary] Hit the former ambassador to Ukraine directly
"I have never seen pro-Russian residents being persecuted in the eastern part of the country." "The key to defense is the vigilante group."
https://www.ytv.co.jp/miyaneya/article/page_6spwa92mf3gi7wfc.html
I will write tomorrow too.
<Pinned post> The following was revised on January 1, 2023.
Part 2. Only two countries, South Korea and the United States, have been able to conclude an extradition treaty with Japan. The reason is that the Japanese government arbitrarily punishes people.
Please see below for "false accusation" of "crime of support for violation of immigration law" in 2010.
Everyone, please have a heart of justice! please help us
In the January 2017 revision of the Immigration Control Law, the "Japanese parliament" said, "I am innocent." "Reason for revision" will be "revised" from "cannot be punished" to "can be punished".
https://www.moj.go.jp/isa/laws/h28_kaisei.html
It is "false accusation". However, the Japanese government has yet to apologize.
See the facts below. The facts stated state the fact of innocence. (Japanese)
http://www.miraico.jp/ICC-crime/2Related%20Documents/%EF%BC%91Indictment.pdf
https://blog.goo.ne.jp/nipponnoasa/e/f47a69183287f42bf0b6464aedb098cc
(English)
http://www.miraico.jp/ICC-crime/2Related%20Documents/%EF%BC%91Indictment.pdf
https://blog.goo.ne.jp/nipponnoasa/e/58d63abf2802f3a9535e5c86fd2387a0

Part 3. Construction of special zones.
The "special zone" "accepts" refugees and immigrants as "temporary immigrant" workers, limiting their residence to the "special zone". Developed countries can use them as low-wage workers for economic growth, and refugees and immigrants can get jobs and live a hopeful human life.
No2: https://world-special-zone.seesaa.net/
No1: https://naganoopinion.blog.jp/
Part 4. Ukraine war.
Zelensky took office on an "election promise" to scrap the Minsk Accords and regain territory through war. But when news of his tax evasion and tax havens came to light, he started a war.
No2: https://ukrainawar.seesaa.net/
No1: https://ukrainian-war.blog.jp/
Part 5. "U.S., Russia, and China" Tripartite Military Alliance/War Show
To create a world without war, we need a "Tripartite Military Alliance"!
No2: https://urc-military.seesaa.net/
No1: https://sangokugunzidoumei.blog.jp//
Part 6. Japan's notorious judicial system and human rights violations
Japan's judicial system: Immigration law violation case False accusation: Nissan Ghosn case False accusation: Abuse at immigration facility: International student/intern student case: Non-interference in domestic affairs: Foreign opinions
No2: https://nipponsihou.seesaa.net/
No1: https://humanrightsopinion.blog.jp/
Part 7. Corona sensor development 
We should develop an "inspection system" that instantly "discovers" "infected persons" like thermography.
https://covid-19-sensor.seesaa.net/
Part 8. North Korea's Abduction and Missile Issues & Taiwan's Defense
https://taiwan-defense.seesaa.net/
Part 9. Promotion of One Coin Union & Hydrogen Vehicles 
https://onecoinunion.seesaa.net/
Part 10. "Nagano" Opinion, Next Generation Nuclear Power: CO2 Free & SDGs: Russia/Ukraine Invasion Issues: Immigration/Refugee Issues: International/U.S. Politics/Taiwan Issues/Unification Church Issues
https://naganoopinion.seesaa.net/

Best regards.
Yasuhiro Nagano
Daily posts are published in the following program.
https://toworldmedia.blogspot.com/
If you have any questions, please contact us!
nagano@miraico.jp
If you have any questions, please contact us!
nagano@miraico.jp