To President Biden!

2021-08-13: Dear Sir
I continue to appeal for the construction of a "special zone" on the Mexican border!
And the "Rust Belt" factory continues to appeal for "scrap and build" with cutting-edge technology.
This is not just the United States!
This is an attractive issue for Japan and European countries to tackle!
Japan should abandon its "tourism-oriented policy"!
In order to "revive" Japan as an "industrial nation," "astronomical investment"
from all over the world is necessary.
Japan may already be "too late"!
The "financial collapse" of Japanese local governments is increasing rapidly.
It is in the "last and belt" state everywhere in Japan!
British David Atkinson says, "Small businesses have no choice but to disappear!"
He proposed an "inbound policy" to Prime Minister Suga!
But the "inbound policy" has failed!
He and "Prime Minister Suga" are over!
"New Corona" is not the only reason! Originally,
"tourism-oriented country" was wrong! Policies that rely on China all fail!
Japan should be returned to the "nation of processing trade"!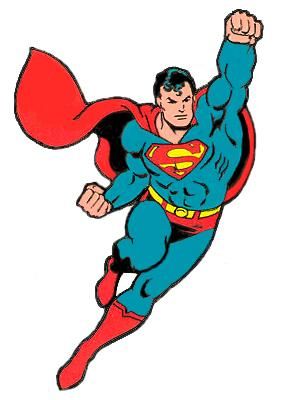 America's "Rust Belt" is miserable! But Japan's "old coal mining district" is even more miserable!
Yubari City is said to have been "broke down due to an unreasonable tourism shift"!
Pittsburgh was not "regenerated" by "sightseeing"! It was regenerated in "high-tech manufacturing"!
Everyone knows "Kyoto", a typical tourist city in Japan!
It is said that there will be "bankruptcy" seven years later! Chronically in the first place
It was "insufficient income"! Furthermore,
the phenomenon of tourists caused by the "new corona" has added to the tide.
This may be a "political issue" only in Japan!
There are many "temples" in Kyoto that are exempt from taxes.
Construction of "big buildings" is prohibited in order to preserve the old cityscape.
Therefore, the income of "property tax", which is the main source of revenue, is small!
It is said that Japan will experience a great recession due to the "failure of the Tokyo Olympics",
which is the result of the investment of 3 trillion yen.
The United States and Japan, and Germany and France!
Each country should regain the world's factories
from China with overwhelming technological capabilities like the "Rust Belt of the United States"!
There is no attraction to investing in China.
Freedom and democracies should return to the world of "China joining the WTO,
before" rather than "after Corona."
In Japan, the "Osaka International Financial Center (tentative name)" should raise funds
for Japan's reconstruction from all over the world.
Part 1 David Atkinson "Small and medium-sized enterprises have no choice but to disappear"
https://www.dailyshincho.jp/article/2021/01250530/?all=1
The ancient city of Kyoto will go bankrupt seven years later ...!
In fact, the "financial status" of the "cliff edge"! Corona is "chasing"! !!
Kyoto is one of Japan's leading tourist destinations.
While it has the image of a world-famous ancient city,
the city's finances are a fire truck. In the first place,
there was a chronic shortage of income and expenditure,
but the income and expenditure worsened due to a sharp decrease in tourism income,
which was relied on by the new coronavirus.
The city has decided to "review" all events it sponsors and co-sponsors
from the new year to reduce spending.
Seven years later, there is a possibility of falling into a "local government
in financial reconstruction" such as "corporate bankruptcy".
The finances of Kyoto City are "pushed" into the "cliff edge".
https://www.sankeibiz.jp/macro/news/210322/mca2103220600001-n1.htm
In 2006, it happened in Yubari City,
Hokkaido, which was known all over the country for high-class melons.
Failed to shift from coal industry to tourism.
The "large amount of debt" that was piled up to "repair" the "deterioration of income
and expenditure" surfaced, and finally it got stuck.
https://www.nikkei.com/article/DGXMZO44147970U9A420C1L41000/
Local government "financial collapse degree" ranking worst 10! Izumisano City ranked 5th
https://diamond.jp/articles/-/218678
"Tsuke = pay later!" The "Failure of the Tokyo Olympics" will bring about a "Great Recession"!
https://president.jp/articles/-/32810
I will write tomorrow, too.
The amendment of the Immigration Control Act in January 2017 states
that "I am not guilty" as the reason for the amendment.
Reason: Amend from "cannot be punished" to "can be punished".
It is a false charge. However, the Japanese government has not yet apologized.
See below for the indictment. (Japanese)
https://blog.goo.ne.jp/nipponnoasa/e/c9639cd8d9ab6f7d734bdbb61511a31e
See below for the indictment. (English translation)
http://www.miraico.jp/ICC-crime/2Related%20Documents/%EF%BC%91Indictment.pdf
Part 2 Please see the following for the "false charges" of "crimes of support
for immigration law violations" in 2010
Japanese.
https://blog.goo.ne.jp/nipponnoasa/e/d28c05d97af7a48394921a2dc1ae8f98
English.
https://blog.goo.ne.jp/nipponnoasa/e/ac718e4f2aab09297bdab896a94bd194
Best regards.
Yasuhiro Nagano

PS:
Economic activity should be "returned" to normal even under the "new corona"!
Will I continue to receive the corona vaccine two or three times a year? Crazy!
We should develop a "tester" that instantly "finds" a "positive" like thermography.
In certain places tested, negatives can return to "normal life without a mask"!
Please see the previous report for details.
Submitted additional material to the United Nations Human Rights Council (ohchr).
Please request by email enzai_mirai@yahoo.co.jp

Yasuhiro Nagano

"China, Japan, South Korea, America" are "non-human rights allies"! crazy!
"Michael Taylor," arrested by the Japanese government, said he was "abandoned" by the United States!
"Michael Taylor" is the "American hero"
who rescued the innocent "Carlos Ghosn" from Japan! Americans should "rescue" "Michael Taylor"!
In order to "rescue" "Mr. Michael Taylor", we should carry out a "boycotts of Japanese products"!
And in order to regain the human rights of the victims of the "immigration law case",
we should carry out a "boycotts of Japanese products" around the world!

For uncertainties, please contact us!
enzai_mirai@yahoo.co.jp