To President Biden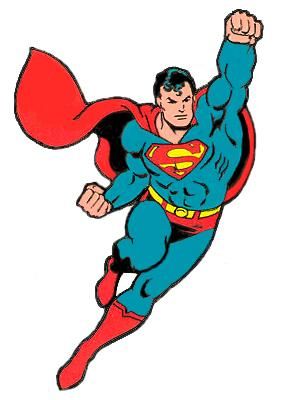 October 31, 2021: Sunday edition. Dear Sir,
North Korea should become an "economic power" rather than a missile development.
North Korea should export "textile products" 
and "miscellaneous goods" without UN sanctions to the world via the Internet.
However, there are many restrictions, 
so it should be "exported" via Vladivostok with the support of Russia.
North Korea exports textiles and miscellaneous goods to China, 
and Chinese companies export them to the world as "made in China."
However, the international community's evaluation 
of Chinese products is getting stricter every day.
State management that relies on China is dangerous, so risks should be dispersed.
North Korea is subject to "economic sanctions."
It is difficult to trade with the world because not only trade 
but also sanctions such as "remittance" are imposed.
However, "finance" and "logistics" will be possible via Russia's "Vladivostok".
It can be exported to the world 
by "B to B" or "B to C" via the company of "Vladivostok".
"Activities" of "orders" can be done from North Korea on the Internet.
You can operate from North Korea to retail stores around the world.
North Korea is banned from importing "crude oil" and "petroleum products."
However, North Korea can take the opportunity 
of economic sanctions to realize a "decarbonized society" before "any country."
Since North Korea is rich in coal, "hydrogen" and "ammonia" can be produced from coal.
You probably know how to make "ammonia", which is a fertilizer.
A Japanese trading company has signed a contract 
with Canada because "ammonia" can be "co-fired" with coal.
If there is no "gasoline", 
engineers should be put into the development of "hydrogen vehicles".
Although the basic technology of "hydrogen vehicle" has been completed,
It has not been "commercialized" due to some issues.
I think it can be overcome if there is technology to fly a rocket.
Rocket engineers should be "dedicated" to the development of "hydrogen vehicles."
There are many excellent engineers in "nuclear development" in North Korea.
North Korea should "pause" "nuclear development" to develop "small nuclear reactors."
Japan's "small nuclear reactor" can generate both power generation 
and "hydrogen production" at the same time.
If we can develop a "small nuclear reactor", 
the energy problem of North Korea will be solved.
North Korea's "new corona measures" are perfect.
"Countermeasures against virus infection" find out "infected person" and
It is to "isolate" them and "treat" them.
I am proposing the development of a "virus detector" 
that can instantly detect a "virus" infection.
The "Korean Peninsula" has long had "doctors" who find "infected people."
A "virus detector" can be developed 
by "creating a database" of this doctor's "know-how".
These detailed suggestions will be posted in the second week of November.
North Korea should "realize" 
what the developed countries of the world cannot do first.
If so, I think President Biden will lift the "economic sanctions." 
Good luck, North Korea.
Part 1 Are "made in China" clothes actually "made in North Korea"? 
"Most ordering companies are unaware"
Reuters, a Chinese apparel maker,
Have a North Korean factory, where labor costs are significantly lower, sew clothes
It is reported that it is being exported to various parts of the world 
by pretending to be "made in China".
https://jp.reuters.com/article/idJP00093300_20170816_01420170816
North Korea is like the North Korean government running a "special zone."
Developed countries can "manufacture" "cheap" than Chinese products 
by "employing" "provisional immigrants".
Making products that beat Chinese products will weaken the Chinese army ...
English, Japanese, French, German
https://naganoopinion.blog.jp/
I will write tomorrow as well.

Part 2 Please support the victims of human rights violations by the Government of Japan.
For foreigners who have performed "non-qualified activities" 
under the Immigration Control and Refuge
A person who "provides" a "false employment contract document" is "not guilty". 
It is proved by the Japanese Diet.
Since the above acts could not be punished in the past, 
we have made it possible to punish them by "Revision of the Immigration Control and Refuge". 
The 2017 Immigration Control Act has been revised. 
Therefore, those who have been punished in the past are "innocent."
However, the Japanese government has not restored the honor and compensation of the victims.
Japan's "ruling and opposition parties" continue to hide and ignore this fact.
The prosperity of the free world is freedom and democracy, and "respect for human rights"
It is "realized" by being "controlled under the law".
I am seriously seeking "government under the law" of Japan.
There are many victims in the world due to "illegal punishment" of "violation 
of immigration law".
For more information, see Saturday and "Send on weekdays" emails.
There are also many American victims. There are also many Chinese victims.
There are also many Filipino victims. Twice
Japanese.
https://blog.goo.ne.jp/nipponnoasa/e/f47a69183287f42bf0b6464aedb098cc
English.
https://blog.goo.ne.jp/nipponnoasa/e/58d63abf2802f3a9535e5c86fd2387a0
See below for the indictment. (Japanese)
https://blog.goo.ne.jp/nipponnoasa/e/c9639cd8d9ab6f7d734bdbb61511a31e
See below for the indictment. (English translation)
http://www.miraico.jp/ICC-crime/2Related%20Documents/%EF%BC%91Indictment.pdf

Part 3 Construction of a special zone.
"Special Zone of Algeria" by "EU", "Special Zone of Mexican Border" by the United States,
"Australia's special zone" by the new TPP (IPP), 
Japan's "Okinawa's special zone" .... 
The "special zone" "accepts" refugees and poor people as "provisional migrants."
They "separate" from "workers in developed countries".
Developed countries can "manufacture" "cheap" than Chinese products 
by "employing" "provisional immigrants".
Making products that beat Chinese products will weaken the Chinese army ...
English, Japanese, French, German
https://naganoopinion.blog.jp/
Best regards Yasuhiro Nagano
Yasuhiro Nagano