To President Biden!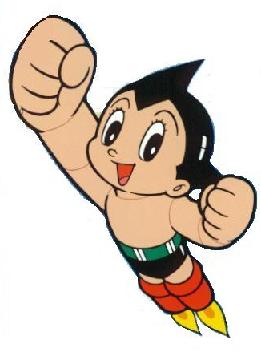 2022-05-25: Dear Sir,
The Ukrainian War is a "composition" of "Russia" vs. (Ukraine, US, Canada, UK, Germany). In effect, it's a "Mini World War III". Many do not know that Ukraine's biggest "Backing" is Canada. Thousands of "Canadian" "military volunteers" join the Ukrainian army and fight the Russian army. And in cooperation with the US military, we also provide weapons assistance. Why Canada?
President Zelensky's speech was repeatedly greeted by Canada's "Members of the House and Senate" with "standing ovations." In fact, there are 1.5 million "Ukrainian immigrants" in Canada. So it's Ukraine's "greatest backing". Ukrainians are key figures in Canadian politics. "Deputy Prime Minister Freeland" is a "Ukrainian Canadian".
French President Emmanuel Macron opposes Ukraine's accession to the "EU". The reason is that "Ukraine" is a "nation made up of bribes." Ukraine is famous for being a "political nation" where "zaibatsu" and "politicians" are "adhesion".
After the 2014 merger of Russia's Crimean crisis, then Prime Minister Shinzo Abe decided to negotiate a peace treaty with President Putin. However, "Vice President Biden" ordered the suspension. However, Abe continued to meet with Putin. In fact, Canada argued "opposition" to "negotiations between Prime Minister Shinzo Abe and President Putin," and behind the scenes, "lobby work against" "reconciliation diplomacy." Shinzo Abe knows the relationship between "Canada and Ukraine" and the "original nature" of "President Biden".
In the "G7", the most "anti-Russian country" is said to be Canada. In December 1991, there was a "referendum" asking for Ukraine's independence. When the vote was adopted with 90% support, "Canada" was the first to approve independence. And it was Ukraine that paved the way for the "dismantling of the Soviet Union". Ukraine is driving world politics so much.
There are also an estimated 1 million Ukrainian immigrants in the United States. Many of them live in the "Midwestern", which is the "a closely contested election district" of the presidential election. That is why both the Democratic and Republican parties are "conscious" of "diplomatic relations with Ukraine." It is no exaggeration to say that the United States is "held" by Ukrainians.
Ukraine is a nation of "East Slavs". President Zelensky of "Jewish Ukraine" also addressed the Israeli parliament. He quoted former Prime Minister Meiya, who was the driving force behind the victory of the Six-Day War in 1968, as being born in Kyiv, saying, "We will continue to live."
The world should not underestimate Ukraine as a "bribery nation." Russia is a "victim" in the Ukrainian trap. Mariupol's "Azov Battalion" is a combat unit rallyed to slaughter "Russian-speaking Ukrainians." You should know why President Putin desperately attacks Ukraine. It may be the "Jews" who are confused in this war.
Part 1. Zelensky's speech: Well-thought-out "soft diplomacy" [from the commentary committee room]
https://www.jiji.com/jc/v8?id=20220324kngs
The true awesomeness of President Zelensky and the "38-year-old speech writer" who took the world to his side at once
"We fight in the sea, in the sky, and protect our territory no matter how much we sacrifice.
Continue to fight in the woods, in the fields, on the coast, in cities and villages, in the streets, in the hills. "
Needless to say, it touched the hearts of the English people. It is said that the parliament was boiled by a standing ovation and some members wept.
https://president.jp/articles/-/57254?page=3
I will write tomorrow, too.

Part 2 See below for the "false charges" of the 2010 "crimes of support for immigration law violations"
The amendment of the Immigration Control Act in January 2017 states that "I am not guilty" as the reason for the amendment.
Reason: Amend from "cannot be punished" to "can be punished".
http://www.visa-daiko.com/topics/5297/
It is a false charge. However, the Japanese government has not yet apologized.
See below for the indictment. (Japanese)
https://blog.goo.ne.jp/nipponnoasa/e/c9639cd8d9ab6f7d734bdbb61511a31e
See below for the indictment. (English translation)
http://www.miraico.jp/ICC-crime/2Related%20Documents/%EF%BC%91Indictment.pdf

Japanese.
https://blog.goo.ne.jp/nipponnoasa/e/f47a69183287f42bf0b6464aedb098cc
English language.
https://blog.goo.ne.jp/nipponnoasa/e/58d63abf2802f3a9535e5c86fd2387a0

Report by the Working Group for the United Nations Human Rights Council.
Mr. Ghosn's arrest and detention was "unreasonable and unreasonable," a UN expert reported and demanded compensation.
Japanese media and politicians ignore the "UN report" and do not inform the Japanese people! It was
Mr. Ghosn's arrest and detention was "unreasonable and unreasonable," a UN expert reported and demanded compensation.
AFP news was posted on November 20th and released to the media on the 23rd.
The future response of the Japanese government, the prosecution, the police, and the judiciary will be watched.
https://news.yahoo.co.jp/byline/saorii/20201124-00209304/
My complaint is exactly the same!
Their "deprivation of freedom" is "arbitrary". They are "selfish" without "obeying the law".
They have no logical necessity and are "punishing" "as they please."
Articles 9, 10, 11 of the Universal Declaration of Human Rights,
And it violates Articles 9, 10 and 14 of the International Covenant on Civil and Political Rights and is arbitrary.

"I and the Chinese" in the 2010 Immigration Control and Refuge case and the 2013 Philippine embassy staff and diplomats were also punished for the same reason.
I explained in "The Logic of Law" and claimed "not guilty".
Then police officers and prosecutors said:
"You should plead guilty in general terms."
Japan is the only country to punish in general terms!
The judge said causality with "unrelated logic" (see Judgment).
See "Indictment"! It wasn't a crime at the time.
Since it is not a crime, we revised the Immigration Control Act in 2017 so that it can be punished.
Article 39 of the Constitution does not allow "retroactive" punishment.
Make Japan "a country that governs Japan under the law!
Make Japan a country that protects "human rights"!
There are also American victims. There are many victims all over the world.
This case is an arbitrary error in application by police officers, prosecutors, and judges.
The offenses are special "civilian abuse of authority" and "false accusation".
The prosecution has squeezed the "accusation" and "accusation" ex officio.
Therefore, the "prescription for prosecution" has been suspended.
I'm "sueing" for two things.
1) A foreigner has performed "illegal labor" other than "status of residence". But foreigners are not guilty.
2) The prosecution has set Articles 60 and 62 of the Criminal Code against Article 70 of the Immigration Control and Refuge because of "support for Articles 22-4-4 of the Immigration Control and Refuge".
I "applied" "a crime that supports other crimes", but it is "an error in the applicable law".
I am for me and the Chinese, Philippine embassy officials,
We seek "restoration of honor" and "compensation".

Part 3 Construction of special zones.
Allies should unite "economy and security"!
The greatest security is to beat Chinese products. for that purpose
"Immigrants and refugees" should be accepted as "provisional immigrants" in "special zones".
"Temporary immigrants" are restricted to living in "special zones".
"Temporary immigrants" are "low-wage workers" that are cheaper than "Chinese workers".
However, it is "income of grace" for "they" who do not have a job.
This allows us to bring to market cheaper products than Chinese products.
"Mainland workers" become "high wages" by working separately from "provisional immigrants".
The world should trade according to the rules of the market economy.
We should help "poor, migrants, refugees" and become rich.
"Special Zone of Algeria" by "EU",
"Special Zone on the Mexican Border" by the United States, "Special Zone in Australia" by the New TPP (IPP),
It is the "special zone of Okinawa" in Japan ....
The "special zone" "accepts" refugees and poor people as "provisional migrants."
They "separate" from "workers in developed countries".
Developed countries can "manufacture" cheaper than Chinese products by "employing" "provisional immigrants."
English, Japanese, French, German
https://naganoopinion.blog.jp/

Part 4 Economic activity should be "returned to normal" even under the "new corona"!
Will I continue to receive the corona vaccine two or three times a year? Crazy!
"SARS virus" disappeared by "quarantine and treatment" of infected people.
"PCR test" takes time.
We should develop an "inspection system" that instantly "identifies" the "infected person" like thermography.
In certain places tested, "non-infected" can return to "normal life" without a mask!
Countries should jointly develop and develop within a year.
The "nation of freedom and democracy" should be revived!
See daily posts for details. Or contact us!

Very truly yours.
Yasuhiro Nagano

It is published in the following program.
https://toworldmedia.blogspot.com/
If you have any questions, please contact us!
nagano@miraico.jp