Proposal from Japanese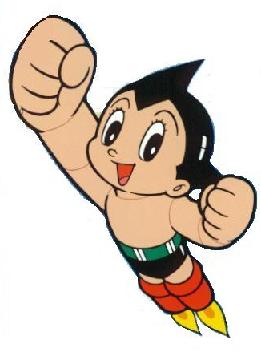 December 04, 2021: Saturday edition. Dear Sir
The Japanese judicial system is "collapsed". 
In 2010, I was arrested for "general theory" and sentenced to "imprisonment". 
There is no "nation" other than Japan that "punishes" in "general theory". 
I also claim "their innocence" about Nissan's "Carlos Ghosn Incident". 
Japan can only "conclude" extradition treaties with South Korea and the United States. 
The democratic United States should "destroy" the "extradition treaty" with Japan. 
Americans should be democracies. 
The rule of "non-intervention in domestic affairs" cannot be applied to "human rights violations".
I am proposing to hire "immigrants and refugees" in "special zones". 
However, please do not let Japanese companies participate. 
The Japanese government's "immigration policy" is more "outrageous" 
than China's "human rights violations against Wiggles."
In November 2021, 
a man of American nationality filed a lawsuit seeking damages of 30 million yen 
from the government for being assaulted 
and injured by an employee while being held in an immigration facility in Tokyo. 
Mark Gordon says. The Immigration Bureau is always violent against us every day. 
The "Immigration Bureau" is a demon, a demon.
Wishma's death case. On November 9, Wishma's sister Paul Nima 
and her attorney-at-law filed a criminal complaint 
against Nagoya Immigration officials on murder charges. 
Paul Nima asked for a meeting with Minister of Justice Furukawa. 
On October 12, she sent a letter to Prime Minister Fumio Kishida requesting full disclosure of the video, 
the truth of the case, and prevention of recurrence, 
but neither has responded yet. 
The world must not allow the "excuse" of the Japanese government's "non-interference in domestic affairs."
Please see the video. 
In December 2017, after a "male who protested" was taken to the protection room 
by the "staff" of the "Immigration Bureau", 
the scene was "suppressed" by five staff members with "handcuffs" attached to the "back". 
And, it is recorded that it was left for 14 hours or more "with handcuffs". 
The "poor people" of the world must come to Japan to live even if they are violent. 
"Special zones" should be built so that "refugees 
and poor people in the world" can live with peace of mind.
The staff reveals. "Exposing" the human rights awareness of the "Immigration Bureau". 
The staff of the Immigration Bureau of Japan call the "inmates" of "immigrants" "gala (objects)". 
Staff make them "stupid". Treat immigrants as "objects". It was
Please see [Impact video]. 
It is a mass assault at the immigration facility. 
Refugees shout "It hurts!""Don't kill!" 
A hellish picture of a refugee man screaming. Japan's "immigration system, 
judicial system" is abnormal. 
The world should look not only at the Chinese government's "abuse of the Wiggles," 
but also at the same Asian "abnormal human rights violations of the Japanese government." 
"Non-intervention in domestic affairs" cannot be applied to human rights violations.

Part 1. The "Immigration Bureau" is a demon. 
American sued country for assault (November 24, 2021)
https://www.youtube.com/watch?v=D3oD6QE40WM
A complaint of murder was submitted to the "Nagoya District Public Prosecutor's Office" 
for the directors of the "Immigration Bureau" in Nagoya and other executives 
and the guards who were in charge of treatment.
https://news.yahoo.co.jp/articles/d1bc5b11612aa74e80118e507f82cc99656e172b
The tendency to make immigrants stupid as "gara (objects)". 
"Human rights awareness" of "Immigration Bureau" revealed by former staff
https://mainichi.jp/articles/20210512/k00/00m/040/030000c
[Impact video] Mass assault at the Immigration Bureau facility- "It hurts!" 
"Don't kill!" A refugee man screams! "Inferno"
https://news.yahoo.co.jp/byline/shivarei/20191224-00156130
I will write tomorrow as well.
Part 2 Please support the victims of human rights violations by the Government of Japan.
A person who "provides" a "false employment contract document" to a foreigner 
who has performed "out-of-qualification activities" 
under the Immigration Control Act is "not guilty". 
It is proved by the Japanese Diet. Since the above acts could not be punished in the past, 
we have made it possible to punish them by "Revision of the Immigration Control and Refuge". 
The 2017 Immigration Control Act has been revised. 
Therefore, those who have been punished in the past are "innocent." 
However, the Japanese government has not restored the honor 
and compensation of the victims. 
Japan's "ruling and opposition parties" continue to hide and ignore this fact.
The prosperity of the free world is "realized" by freedom and democracy 
and "respect for human rights" by being "controlled under the law". 
I am seriously seeking "government under the law" of Japan. 
There are many victims in the world due to "illegal punishment" of "violation of immigration law". 
For more information, 
see Saturday and "Send on weekdays" emails. 
There are also many American victims. There are also many Chinese victims. 
There are also many Filipino victims. Twice
Japanese.
https://blog.goo.ne.jp/nipponnoasa/e/d28c05d97af7a48394921a2dc1ae8f98
English.
https://blog.goo.ne.jp/nipponnoasa/e/58d63abf2802f3a9535e5c86fd2387a0
See the indictment below. (Japanese)
https://blog.goo.ne.jp/nipponnoasa/e/c9639cd8d9ab6f7d734bdbb61511a31e
See below for the indictment. (English translation)
http://www.miraico.jp/ICC-crime/2Related%20Documents/%EF%BC%91Indictment.pdf

Part 3 Construction of a special zone.
"Special zone of Algeria" by "EU", "Special zone of Mexico border" by the United States, 
"Special zone of Australia" by the new TPP (IPP), "Special zone of Okinawa" of Japan .... 
The "special zone" "accepts" refugees and poor people as "provisional migrants." 
They "separate" from "workers in developed countries". 
Developed countries can "manufacture" "cheap" than Chinese products 
by "employing" "provisional immigrants". 
Making products that can beat Chinese products will weaken the Chinese army ... 
English, Japanese, French, German
https://naganoopinion.blog.jp/
Best regards Yasuhiro Nagano
Yasuhiro Nagano

PS:
Allies should unite "economy and security"!
The greatest security is to beat Chinese products. 
To do so, "immigrants and refugees" should be accepted as "provisional immigrants" 
in "special zones". "Temporary immigrants" are restricted to living in "special zones". 
"Temporary immigrants" are "low-wage workers" that are cheaper than "Chinese workers". 
However, it is "income of grace" for "they" who do not have a job. 
This allows us to bring to market cheaper products than Chinese products. 
"Mainland workers" become "high wages" by working separately from "provisional immigrants". 
The world should trade according to the rules of the market economy. 
We should help "poor, migrants, refugees" and become rich. 
You should build "Algeri's Special Zone", 
"Mexico Border Special Zone" and "Australia's Special Zone".

Economic activity should be "returned to normal" even under the "new corona"! 
Will I continue to receive the corona vaccine two or three times a year? Crazy! 
"SARS virus" has disappeared by "quarantine and treatment" of infected people. 
"PCR test" takes time. We should develop an "inspection system" 
that instantly "identifies" the "infected person" like thermography. 
In certain places tested, "non-infected" can return to "normal life" without a mask! 
It should be developed jointly by each country within a year. 
The "nation of freedom and democracy" should be revived! 
See daily posts for details. Or contact us!
Yasuhiro Nagano

For uncertainties, please contact us!
enzai_mirai@yahoo.co.jp

nagano@miraico.jp