To President Biden!

2021-08-27: Dear Sir
If the "people of the world" are connected by the "space Internet",
it will pose a threat to the "military government" and "dictatorships such as China"!
Democracy of the earth will be realized!
There is a growing movement to launch artificial satellites into space
and make Internet services available worldwide.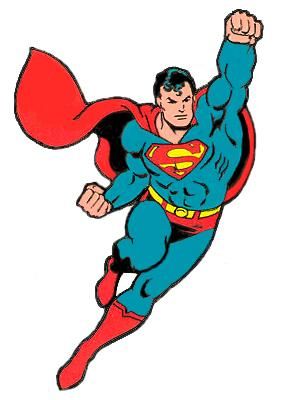 It is said that there are more than 3 billion people in the world who do not have an internet environment,
and competition among IT companies who want to open up new markets
in emerging and developing countries is intensifying.
There are many countries and regions where "rejection of communication",
"interception of communication" and "ownership of smartphones" are restricted!
The "Space Internet" will greatly contribute to the support of their democratization movement!
You should hurry!
It is expected that it will take some time for the service to spread
in emerging and developing countries, which is the future goal,
but the US consulting firm AT Kearney is focusing on the communications satellite business,
which was about 40 trillion yen in 20 years.
The size of the space industry market is projected to grow to about 160 trillion yen in 1940.
At first, a ground station will be needed,
but soon "smartphones" on Earth will be able to communicate "satellite"
and "directly"! People will be able to "communicate by satellite" through the "providers" of free countries!
Then "censorship" wouldn't work! (It should be such a system).
The structure of the government will change as the earth is connected by the "space internet"!
"GAFA] may become a nation! At least China and Japan's" politics
and business "mechanisms using" bribes "will collapse. That's great!
The cheaper satellites have made the "space Internet" a reality.
Now that satellites are cheaper,
it will be easier for them to attack the Earth with "missiles"!
It will be as easy as operating a "drone"! China is ahead in space development.
I can understand the purpose of each country to create a "space force".
The United States and its allies should understand the "meaning of advanced technology."
China should be "decoupled". Otherwise democracy cannot be protected!
Part 1 Finally launched! SpaceX space internet "Starlink"
The 420 aircraft required for initial operation is a considerable number,
and 12,000 is a tremendous number, but SpaceX has launched 21 rockets in the last year alone,
and the rockets will be reused. The launch frequency is expected to increase further,
and the development of a huge new rocket "Super Heavy / Starship" is progressing,
so if all goes well, it may be realized by the end of the 2020s.
https://news.mynavi.jp/article/20190621-846961/
SpaceX has launched more than 1,500 satellites so far,
and started services in the United States and Canada last year.
I bought a dedicated device for about 500 dollars (about 55,000 yen),
and the monthly fee is about 100 dollars (about 11,000 yen).
The Ministry of Internal Affairs and Communications will review the Radio Law this summer so
that it can be used in Japan as well.
https://www.yomiuri.co.jp/economy/20210710-OYT1T50181/
I will write tomorrow, too.
The amendment of the Immigration Control Act in January 2017 states
that "I am not guilty" as the reason for the amendment.
Reason: Amend from "cannot be punished" to "can be punished".
It is a false charge. However, the Japanese government has not yet apologized.
See below for the indictment. (Japanese)
https://blog.goo.ne.jp/nipponnoasa/e/c9639cd8d9ab6f7d734bdbb61511a31e
See below for the indictment. (English translation)
http://www.miraico.jp/ICC-crime/2Related%20Documents/%EF%BC%91Indictment.pdf
Part 2 Please see the following for the "false charges" of "crimes of support
for immigration law violations" in 2010
Japanese.
https://blog.goo.ne.jp/nipponnoasa/e/d28c05d97af7a48394921a2dc1ae8f98
English.
https://blog.goo.ne.jp/nipponnoasa/e/ac718e4f2aab09297bdab896a94bd194
Best regards.
Yasuhiro Nagano

PS:
Economic activity should be "returned to normal" even under the "new corona"!
Will I continue to receive the corona vaccine two or three times a year? Crazy!
"SARS virus" has disappeared by "quarantine and treatment" of infected people.
"PCR test" takes time.
We should develop an "inspection system" that instantly "identifies" the "infected person" like thermography.
In certain places tested, "non-infected persons" can return to "normal life" without masks!
It should be developed jointly by each country within a year. The "nation of freedom and democracy" should be revived!
See daily posts for details. Or contact us!

"China, Japan, South Korea, America" are "non-human rights allies"! crazy!
"Michael Taylor," arrested by the Japanese government, said he was "abandoned" by the United States!
"Michael Taylor" is the "American hero"
who rescued the innocent "Carlos Ghosn" from Japan! Americans should "rescue" "Michael Taylor"!
In order to "rescue" "Mr. Michael Taylor", we should carry out a "boycotts of Japanese products"!
And in order to regain the human rights of the victims of the "immigration law case",
we should carry out a "boycotts of Japanese products" around the world!
Yasuhiro Nagano
For uncertainties, please contact us!
enzai_mirai@yahoo.co.jp